Hello everyone,
I wished to share around the topic of lights at office. It's not absolutly straightforward that this will be related to programming, and yet, I found out those days that it is. Simply, a good lightning helps to keep at screen and do good work happilly, while bad lightning is just eye killer, and can disgut from approaching the keyboard.
I wasn't aware of this phenomenom before, so I'm just posting this for the purpose of sharing awareness. Digging up the net, I find for instance this short sentence:
dim lighting can cause eye strain and headaches, because, when lighting is inadequate, the eyes are forced to work much harder in order to see
https://www.andrewjensen.net/how-office ... ductivity/
From what I learnt to my own expense this winter:
never work in dark condition
have a far horizon in front of you, not just a wall with glossy painting
have 2 identical screens, both in size and tunning, and also frequency
have a look at rich landscapes and visual stimulus when you leave the work
If anyone knows more, please let use know.
Thanks anyway, and please save your health at any price :)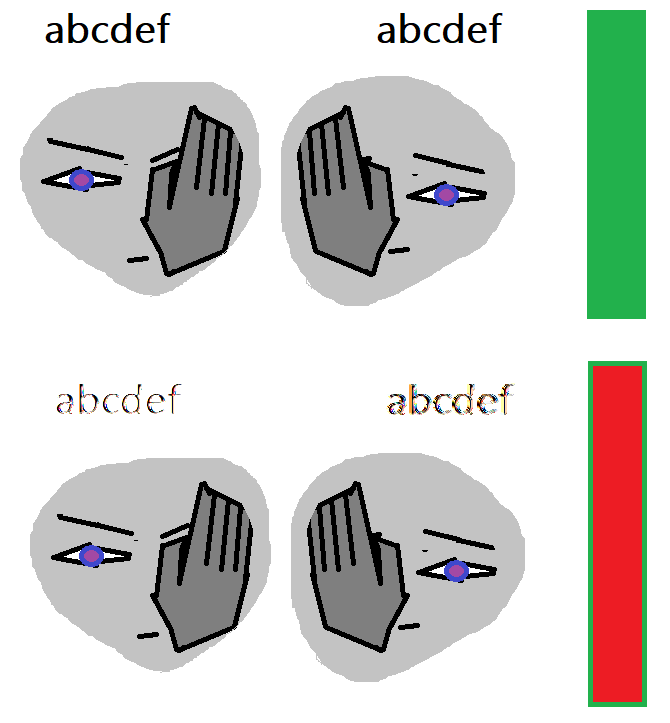 ps: I also noticed than price scanning lasers from the market places tend also to hurt. They leave a print on the retina a few second for the least! I'm pretty sure that all this powerfull lightning is not at all retina friendly, and should never meet the eyes, neither adult's ones, nor above all children tiny eyes.