Hi,
My project use GCC.EXE and GPP.EXE for create libs and FreeBasic for compile all in an .exe
On delorie FTP
ftp://ftp.delorie.com/pub/djgpp/current/v2gnu/
I would like to upgrade my
gpp 7.2
and
gcc 7.2
TO -->
gcc 9.10
, and
gpp 9.10
. I've merge/remplace manually bin, includes ... directory,
i've every do this operation since old gcc and gpp 4, 5, 6...
But i've this strange problem :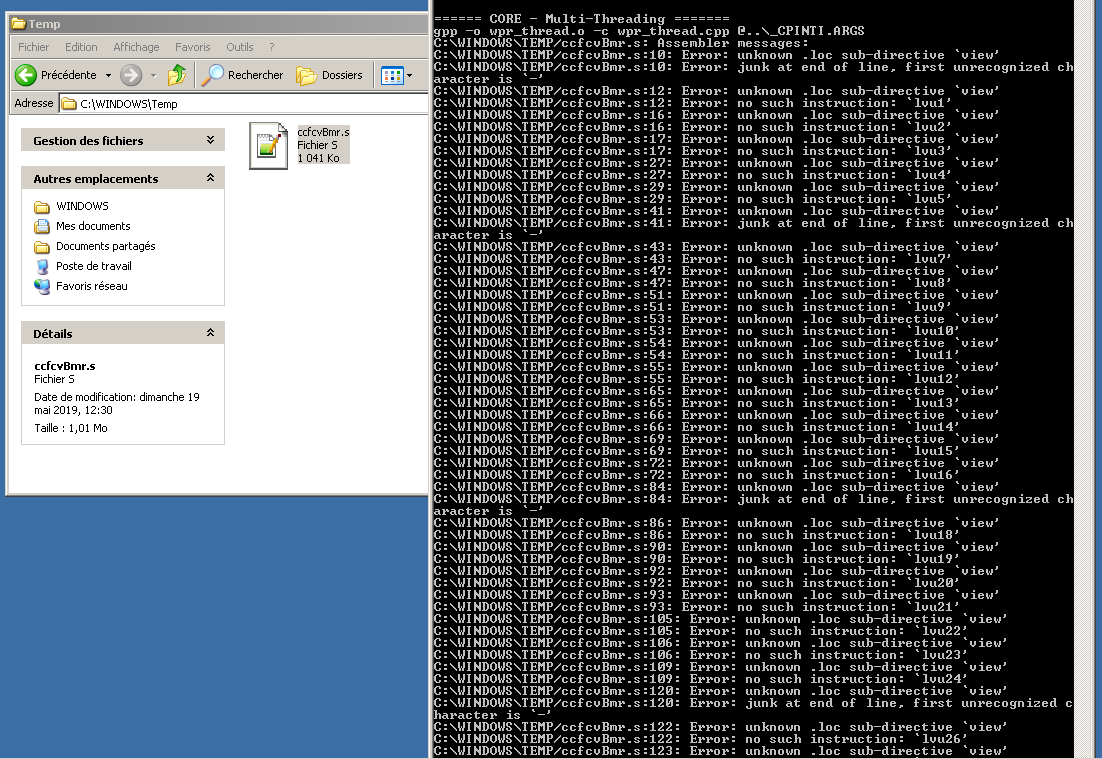 GCC works ! I've isolated problem, it's when i merge GPP 9.10 BIN files and i compile, i've this errors.
If someone have encountered this problem? Otherwise i will keep previous version, but it's psychologically complicated ahah
Best regards,
Sebastien