Hi ALL!
I decided to try the IUP libraries, LibConv in practice. In principle, I did not care which program to write. I decided to write a simple editor with the possibility of encoding. However, the further I wrote, the more I added functions. As a result, we got the simplest development environment for freebasic :) . The icons for the toolbar were taken from the FbEdit editor. First the menu and everything else looked like windows Notepad, but after that I rewrote everything and the interface made it look like the FbEdit editor. The editor should work under Windows and Linux; must be compiled with fbc 32 \ 64 bit.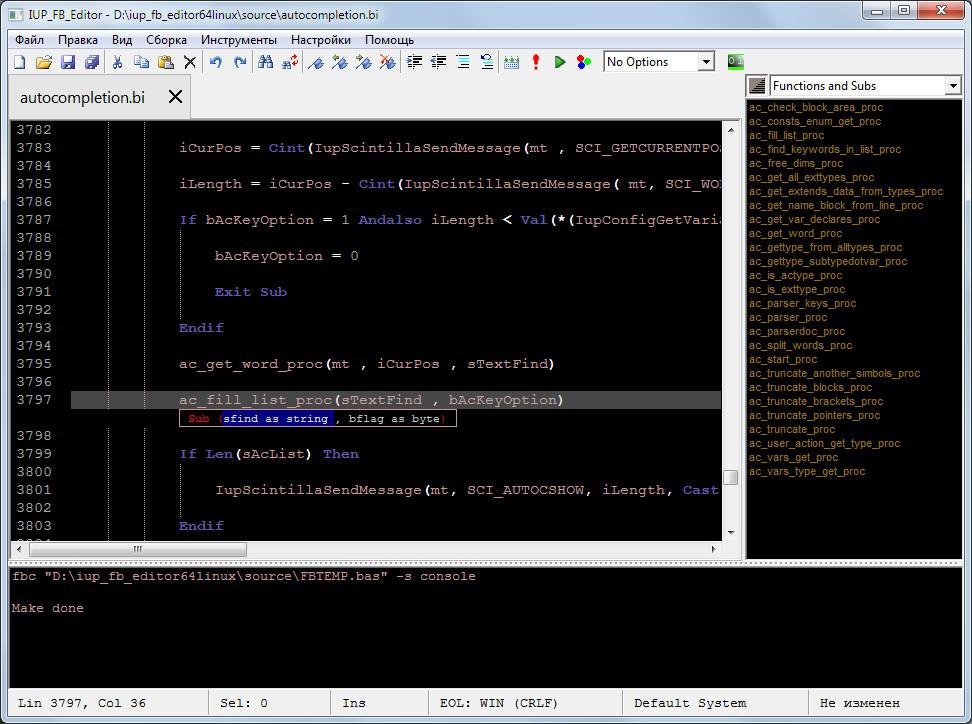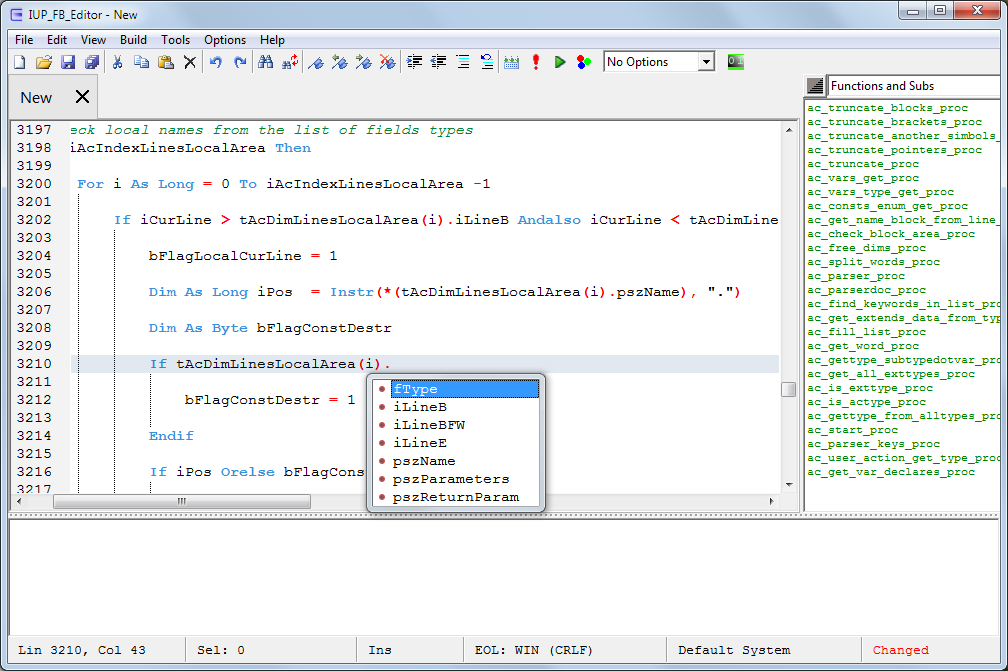 In the archives, in the help folder, I indicated that the editor code can be used for any needs. Also there are some tips for the editor.
Download:
sf.net
More Info:
https://iupfbeditor.sourceforge.io/
Good luck!